Up next….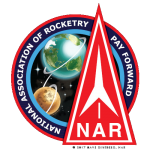 NOVEMBER Launch 11/20-11/21
Check out the MARS Wear Store
---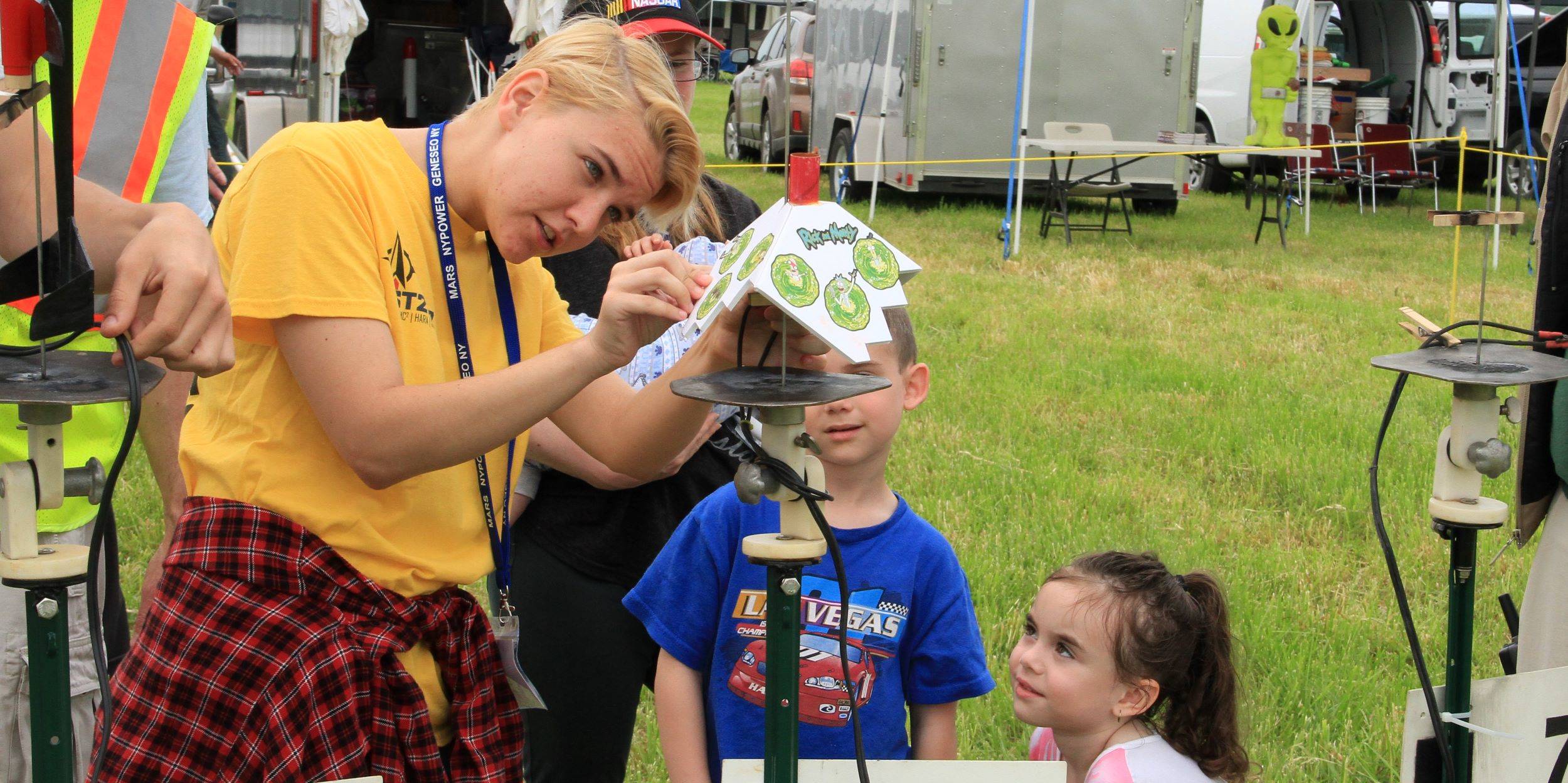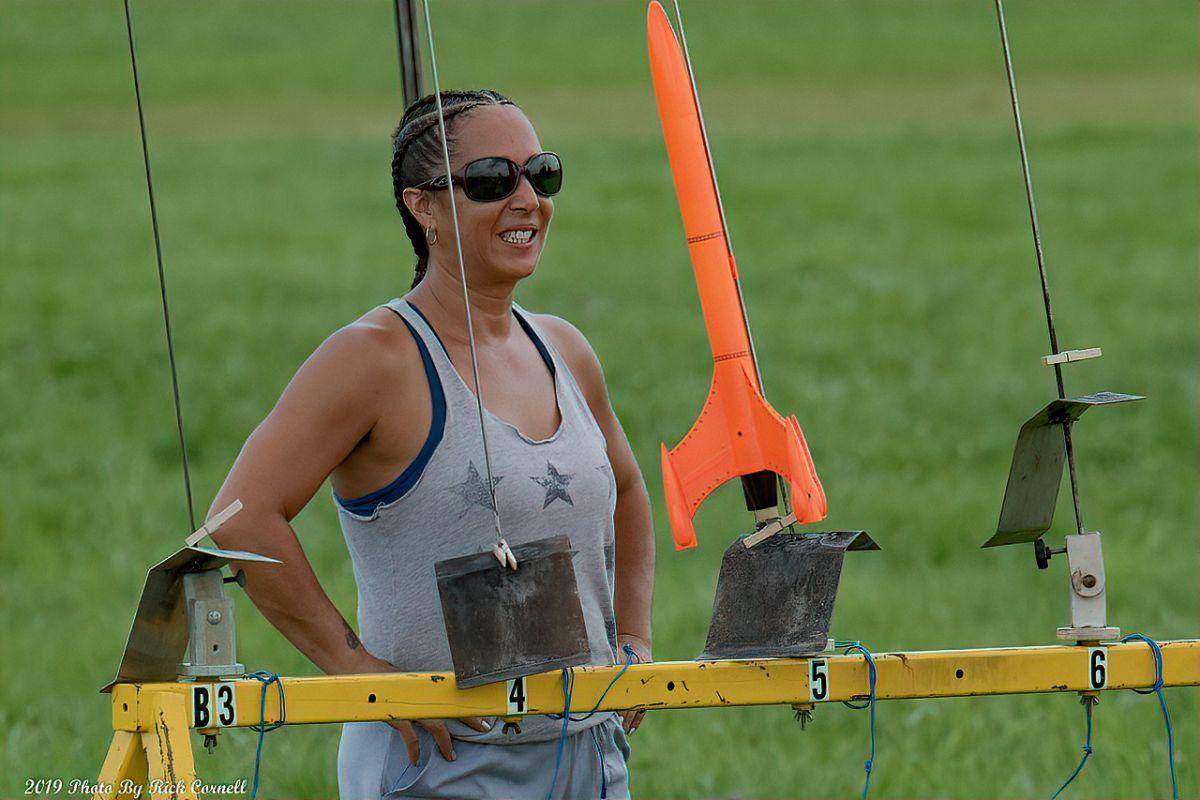 1_Only-an-M-what-gives__-AM
2 little fliers with their favorite rockets AM
Monroe Astronautical Rocket Society, MARS Club

MARS Rocketry is a family friendly rocketry club that flies at the National Warplane Museum airfield, just minutes from Rochester and only an hour from Buffalo, in Geneseo, NY. Started in 1961 by Rochester area middle school kids after the flight of Alan Shepard in May 1961, MARS became a NAR section later that year at the request of the science teachers. Although no one knows for sure MARS is believed to be NAR's oldest continually active section, and is still the largest rocketry club in New York state.
MARS is National Association of Rocketry (NAR) Section #136 and Tripoli Prefecture #162, all MARS launch activities are governed by the Tripoli Safe Launch Practices, NAR Model Rocket Safety Code and the NAR High Power Safety Code. Our launches host club members and guests flying rockets ranging in size from 1/4″A" powered Estes rockets to "N" powered monsters, to an altitude of 12,000 AGL. If you wish to fly "High Power" with MARS you must be a NAR or Tripoli member, if you wish to fly "Research Motors" you must be an L2 Tripoli member and be prepared to show your membership card with certification level.
Spectators are welcome and there is NO CHARGE for spectators.  The Geneseo field is easy to find and is just a few miles from I-390. Bring the kids and plan to spend at least a few hours. Extreme Rocket Motors and Performance Hobbies will be in attendance at our launches- maybe you can re-kindle a past interest in rocketry!  Buy a kit and come back to fly it at our next launch.
---
The MARS Board of Trustee's has decided that the 2021 flying season is NOT Over quite yet! Mark your Calendars for November 20 and 21st. MaryBeth, Tom McCarthy, the MacNeal's and Jenn Smith normally host a potluck dinner and campfire at the small hanger on Big Tree but… it is most likely going to be a bit chilly for that! Instead the Museum has offered the use of the Swanson building (were we have our winter meetings) for our own Thanksgiving Pot Luck dinner Saturday night @ 5PM. All MARS … Continue reading →
For the Third year in a row MARS website has placed top 3, Second Year IN A ROW, MARS has won the NAR Website Excellence Award! Each contest year, the Section Activity Committee of the National Association of Rocketry presents a Website Excellence Award for the top four Section websites. The winners are announced at NARAM and are presented with plaques. They also earn the right to display the award results on their website along with the appropriate Website Award Burst. Unlike the LAC Newsletter Award, no submissions are required. The only … Continue reading →
As Many of you are aware "Team Jurus"  Dennis, Janice and Troy have moved to the sunshine state of Florida, they will be missed but MARS will Continue. As nature abhors a vacuum, a Pair of Dan's and Greg Young have stepped up to fill a HUGE VOID! Dan MacNeal will be taking over for Janice as the MARS Treasurer. Dan, from Gasport NY is a father of three with a grandson on the way. A Level -2 flyer, he is an avid R/C enthusiast, Scout Master, Ham radio operator, … Continue reading →
---
What a turnout for the cleanup A HUGE Thanks to everyone who helped, proving once again Many hands make light work and MARS is not only the oldest but the BEST rocket club around!! Troy Jurus Janice Jurus Dennis Jurus Mickey Rowe David Plankenhorn Bill Clune MaryBeth Clune Tom McCarthy Larry Wakeman Eric Gallo Michele McCortney Dan McCortney Miles McCortney Frank Salamone Joseph Avins Scott Plankham Pavel Mokiyenko
Continue reading →
We are NO Longer trapped in virtual mode! Moving forward we will be holding meetings both LIVE and Virtual via GotoMeeting provided by Solepoxy. We are asking those folks who would like to attend in person please give us a heads up! The Swanson building is large and there are quite a few large tables, Mask use will be like a restaurant. so we will be safe!
Continue reading →
---
---
---
MARS was Proud to host the National Sport Launch
Memorial Day weekend 2018