Up next….
Winter Meetings

NEW in the MARS Store, MARS Tumblers
---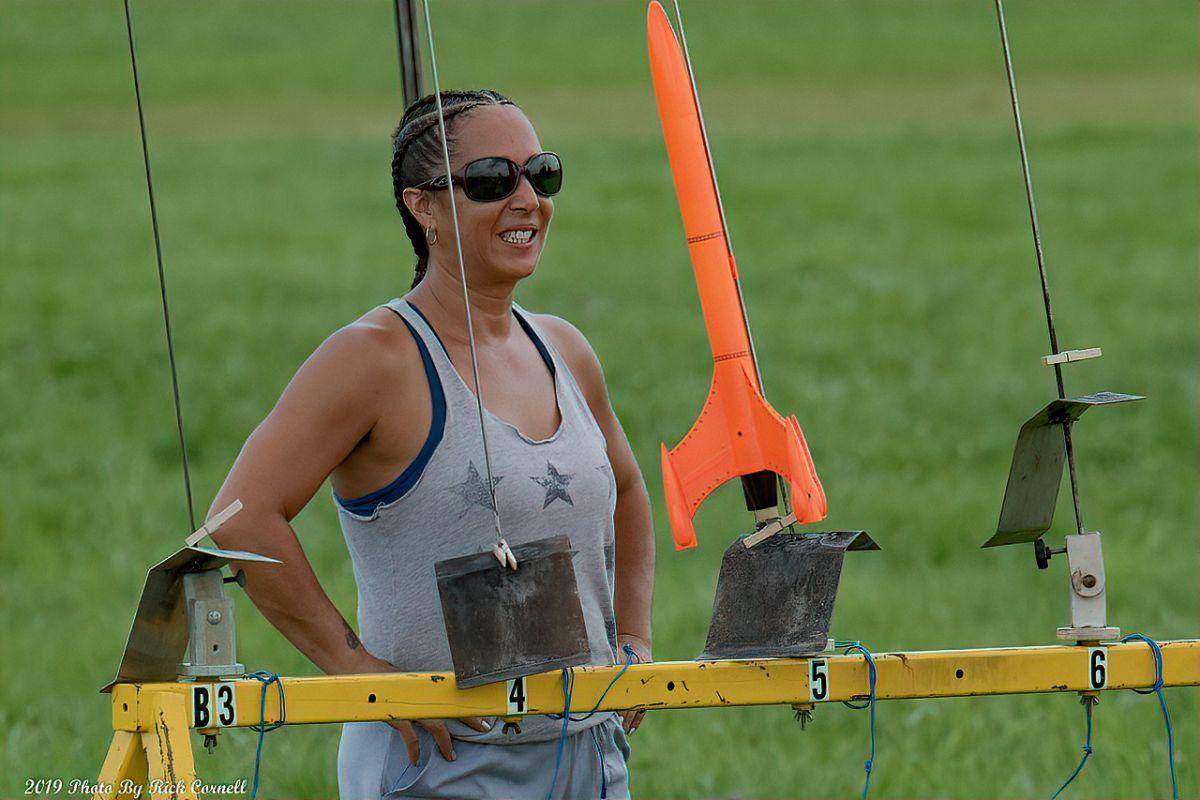 1_Only-an-M-what-gives__-AM
2 little fliers with their favorite rockets AM
Monroe Astronautical Rocket Society, MARS Club

MARS Rocketry is a family friendly rocketry club that flies at the National Warplane Museum airfield, just minutes from Rochester and only an hour from Buffalo, in Geneseo, NY. Started in 1961 by Rochester area middle school kids after the flight of Alan Shepard in May 1961, MARS became a NAR section later that year at the request of the science teachers. Although sadly, no one knows for sure, MARS is believed to be NAR's oldest continually active section, and is still the largest rocketry club in New York state.
MARS is National Association of Rocketry (NAR) Section #136 and Tripoli Prefecture #162, all MARS launch activities are governed by the Tripoli Safety Code and are organized using the Tripoli Launch Safety Guidelines, NAR Model Rocket Safety Code and the NAR High Power Safety Code. Our launches host club members and guests flying rockets ranging in size from 1/4″A" powered Estes rockets to "N" powered monsters, to an altitude of 12,000 AGL. If you wish to fly "High Power" with MARS you must be a NAR or Tripoli member, if you wish to fly "Research Motors" you must be an L2 Tripoli member and be prepared to show your membership card with certification level.
Spectators are welcome and there is NO CHARGE for spectators.  The Geneseo field is easy to find and is just a few miles from I-390. Bring the kids and plan to spend at least a few hours. Extreme Rocket Motors and Performance Hobbies will be in attendance at our launches- maybe you can re-kindle a past interest in rocketry!  Buy a kit and come back to fly it at our next launch.
---
Our first launch of 2023! News Year's Day launches are a lot of fun, and what could be a better way to start the year off than friends, food, and flying rockets, you might even see a few Christmas trees or even some ornaments take flight! We know it's tough to shake it out of the rack early on New Year's Day, but you'll be glad you did! We hope to be flying around 10am and it's always nice to have extra help setting up, so if you can be … Continue reading →
IF have haven't already, MARK Your Calendars for November 5th and 6th, 2022 the MARS Friends-Giving Weekend. Flying this weekend will be open to ALL rocketeer's from EVERY Club so invite your social media friends as well. We just need everyone to bring either their NAR or TRA cards, for insurance purposes. When you arrive, please check in at the Registration/Safety check tent and be prepared to show your TRA or NAR card. Where to stay?? There are lots of places, check out our Accommodations page. Just 8 minutes from … Continue reading →
Hi all, it turns out not many of us who are members of Tripoli have properly recorded ourselves with Tripoli as members of MARS, aka "Tripoli of Western New York". It has also come to our attention those who have are choosing the wrong club! We are "Tripoli of Western New York" NOT Tripoli MARS. So here is a basic set of instructions to help you out First login to your account on the Tripoli website http://tripoli.org Once you are logged in mouse over your name and click … Continue reading →
---
Hope you enjoy MARS Award Winning Website